Encouraging diversity: B&B Labs set to refresh product line with newly updated microbiome complex
Malaysian cosmeceutical brand B&B Labs has updated its signature microbiome complex with prebiotics, probiotics and postbiotics and plans to steadily expand it to other products in its range
Founded in 2014, B&B Labs is an offshoot of Beaubelle Group, which also manufactures and distributes its eponymous Swiss-made brand.
The company recently updated its signature E-COLOGY PLUS+ complex to include prebiotics, probiotics and postbiotics. It is further fortified by durian flavonoids, mangosteen xanthones, aloe vera and hyaluronic acids.
The updated E-COLOGY PLUS+ debuted in a trio of new moisturisers that have been tested and verified to support the skin microbiome by French lab, Qima Life Sciences.
"The goal of microbiome-friendly skin care is to encourage diversity. As with everything, we want it to be as complete and holistic as possible. We are trying to maximise and optimise the population of friendly bacteria on the skin,"​ said CEO Julius Lim.
"We need to try to do this because we're facing increasing lifestyle challenges that will disrupt our microbiome homeostasis. There's stress, a lack of sleep and proper nutrition, as well as environmental stressors. These modern-day challenges are making it very difficult for our skin and we have to do a lot to rebalance it."​
In the last few years, B&B Labs has been a huge proponent of microbiome skin care and developed its microbiome-friendly complex E-COLOGY PLUS+.
In 2020, the cosmeceutical brand entered the microbiome beauty space with CustoMask, a range of personalised microbiome-friendly sheet masks, which contained E-COLOGY PLUS+.
Lim told us that it was initially tough to get consumers to try CustoMask as there was a lack of microbiome awareness and understanding.
"Honestly, it was a hard sell initially. There are a lot of very cheap sheet masks on the market, and it took a while for people to understand the concept of microbiome skin care. Now, I think there's more understanding, so we have seen sales pick up a lot. Ever since we launched, we've seen sales grow by 50%."​
The launch of the three new moisturisers aims to help consumers incorporate more microbiome-friendly products into their beauty routines.
"People don't really use sheet masks every day, so customers started asking for daily skin care products with E-COLOGY PLUS+. So, we replaced our existing moisturisers with this range,"​ Lim said.
Moving forward, the firm is set to redevelop other products in its range with the newly updated complex, starting with its treatment essences and the CustoMask range. Beyond that, Lim revealed the company was looking into start a range of body care products.
Opportunities overseas​
In addition to product development, B&B Labs is also focused on growing its overseas business. Aside from its home market, it is available in Singapore and India through professional channels.
It is also available in the UK through Sephora and is set to expand into retail channels in Greece.
"The focus now is to grow our overseas markets beside Malaysia. Next, we will be opening up our Amazon flagship store for the US market," ​said Lim.
Free Whitepaper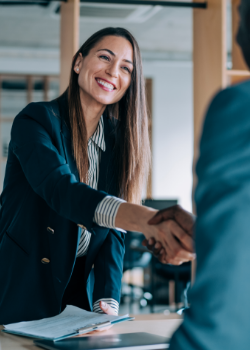 Probiotic Powerhouses & Pioneers: Top 10 acquisition targets for growth in the APAC region
Looking to expand your presence in Asia? Download this whitepaper today to see our top 10 picks for acquisition targets.

Download Now