'All about accessibility': Ex-L'Oréal exec aims to democratise personalised prescription skin care
Modules, a new skin care brand from Singapore, is aiming to make personalised skin care with prescription-level active ingredients accessible for the masses.
Modules is a new skin care firm launched in Singapore that offers skin care consumers personalised skin care products made with prescription ingredients. In addition, the consumers can also personalise the textures and boosters.
"Modules gives the customer access to 676 unique formulations. The first and most important part is the prescription ingredient,"​ said Tom Reynolds, VP of brand and innovation, and one of the brand's founding members.
Prescription-level ingredients Modules can give consumers access to include hydrocortisone and tretinoin. The latter is 20 times more effective than retinols consumers can get off the shelf, said Reynolds.
"This unlocks benefits far beyond what you can get in your local pharmacy and beauty store. we have a team of modules doctors that will speak to you about your needs, your concerns your skin history, to prescribe an ingredient that sets the right ingredient and the right percentage."​
Bringing efficacy back​
Reynolds, who has previously worked for the L'Oréal Group across brands such as L'Oréal Paris and Vichy said that the skin care industry had become too confusing and complicated.
"We live in a world where for many people, TikTok has become their dermatologist… We've seen a tidal wave of celebrity skin care lines I don't think anyone asked for. And I don't know about you, but I'm not sure I'd trust an ageing rockstar with my skin," ​he said.
With Modules, the team aimed to bring back the science and efficacy back into skin care by building a brand "from the ground up"​ with medical professionals and prescription-level ingredients.
"Prescription ingredients unlock a whole new level of efficacy. However, the reality is you can get them if you go to a dermatologist and have a consultation. But for many people, this inaccessible. They are expensive, the fees are extortionate, and they take a lot of time. In some cases, you can't even see a dermatologist without referral,"​ said Reynolds.
Speaking to CosmeticsDesign-Asia​, he said Modules offered personalisation "like we've never seen".​
"We're ambitious in that we want to deliver a product that is as personalised as it can be, but still holds up against the science. We worked with our team 20 medical consultants across dermatology, general practitioners, aesthetic doctors, chemists, and pharmacists to ensure that every ingredient, prescription, booster, and the formulation texture is compatible."​
Six key concerns, more to come​
Currently, Modules has a range of four products, including the Personalised Prescription Treatment, SGD$49 (USD37).
The remaining three products make up the Modules Skin Essentials range that complement the custom treatment. It consists of a 3% Niacinamide Cleanser, 16 Amino Acid Moisturiser, and 23% Ascorbic Acid Serum that range from SGD29 to SGD39 (USD22 to USD29).
The brand is currently focused on targeting six skin concerns: acne, rosacea, eczema, rosacea, hyperpigmentation, and uneven skin tone. However, it is aiming to expand into more areas and with more products.
"There's more on the table with issues like psoriasis that we could treat. Also, we'll be looking at things like back acne, eczema on the scalp. There's lots there to expand into."​
Additionally, the company will be quite aggressive with expansion. Reynolds declined to specify which markets the company will be targeting but said expansion would "not necessarily"​ be limited to Asia.
"We were born in Singapore, and we want to make it work here, but our eyes are set further afield. We've been speaking to investors, and key strategic partners… I've worked in beauty for a long time and the responses we've had when we've shared this has been phenomenal so far."​
Blog Post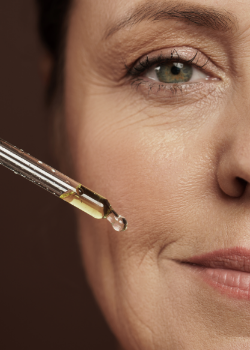 Seeing is believing: Supporting the skin microbiome
Delve into the power of the skin microbiome and the rise of probiotic and postbiotic cosmetics for healthier skin.

Read Now