Skin-gut balance: Japan's microbiome beauty brand outlines plans for Singapore's global HQ
Japan-based KINS plans to make Singapore its global headquarters as it ventures regionally while building its R&D capabilities and skin data to develop products targeting Asian consumers.
The brand is opening its global headquarters in Singapore this year, and its first skin clinic to collect more data for its R&D and explore the potential of personalisation.
"Singapore is a global hub in Asia with a high concentration of people from various countries gathered in one place. Our aim is to help Asian patients and to go global. As we currently only have skin data from Japan, we want to gather more types of skin data from people across the globe to continuously strive to create and innovate better products that can cater to the needs of global audiences across the globe," ​said founder Dr. Yutaka Shimokawa.
"With our skin clinic, we will be able to learn and analyse skin and microbiome data from our patients and analyse these data in the KINS laboratory to research new ways to resolve skin concerns, improve our existing products, innovate our very own dermatological product line, or even find new strains of bacteria that could be used to speed up the effectiveness of curing skin issues and so on, to resolve and cater to the needs of people in global markets."​
Dr. Shimokawa was a dentist-turned-microbiome research director and founded KINS in 2018. It specialises in probiotic skin care and dietary supplements. Its manufacturing is supported by a medical research arm, KINS laboratory.
As a clinician, Dr. Shimokawa's patients were mostly troubled by concerns such as constipation, bloating, allergies, pre-menstrual syndrome (PMS), acne, and irritable bowel syndrome (IBS). KINS came about as its founder had spotted a market for preventative gut health.
Speaking to CosmeticsDesign-Asia​, Dr. Shimokawa explained that the firm was adopting a dual approach of supplements and skin care.
 "Although KINS started with supplements to improve gut health, there are other areas in our body with their very own microbiome system. Microbiome is an ecosystem of bacteria inside of our body which exists mainly in five areas consisting of skin, stomach, mouth, gut, and vagina health.​
"As skin covers a large area of our body, it will naturally include our facial complexion and our scalp, which is why we innovated products to address facial and hair concerns." ​
Dr. Shimokawa also focused his R&D on developing this new line due to increasing enquires from customers seeking advice on changing their skin care routine.
"KINS skincare line was innovated based on gathering and analysing over 10,000 skin data to create the best blend and effective formula to address acne and other skin concerns to bring the skin back to its original healthy state. ​
"KINS Microbiome blend is made from a fermented extract from 21 strains of Lactobacillus (including Bifida bacterium) using our very own organic soymilk created from our KINS lab," ​Shimokawa explained.
Its hair care and skin care line, launched in 2019 and 2020, spans cleansing oil, moisturisers, serums, shampoo, and scalp essence.
One of the key findings from his research on 10,000 skin data sets was the tendency for consumers to misdiagnose their skin problems and buy the wrong products.
The skin care line uses the same formula as its supplements except that in the former, the live bacteria is fermented in rice water and soy milk is also used.
The business' year-over-year growth is 55% in 2021, and its skin care and hair care line make up 80% of its bottom line.
Upcoming plans​
The brand teased that it would launch a sunblock, cleansing gel, moisturizing cream, and anti-ageing serum by end 2023, and acne treatment products and an oral healthcare line by 2024.
Acne treatment has emerged as the top skin care problem to address in its research, while the venture into oral care would mean that it has all products addressing 'the five pillars of microbiome health'.
KINS' products are currently distributed mainly online via its website to Japan and Singapore, and offline only at department stores in Japan.
KINS would also be making its products available in Thailand by this year via a local distributing partner. Dr. Shimokawa explained that there is a big demand for pet nutrition, and emerging for human nutrition and microbiome health, in the country.
Regarding leading consumer trends, Dr. Shimokawa said that there is a growing demand for women's health, especially in PMS and vaginal health, and a lack of product offerings – a market gap they are looking to fill when it comes to its supplements NPD.
Free Whitepaper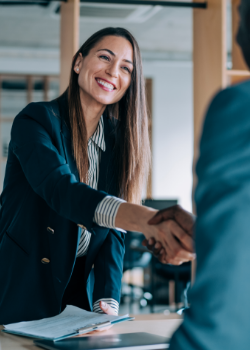 Probiotic Powerhouses & Pioneers: Top 10 acquisition targets for growth in the APAC region
Looking to expand your presence in Asia? Download this whitepaper today to see our top 10 picks for acquisition targets.

Download Now