'Organic doesn't mean good': Why there is a need for greater innovation in children's skin care – A Tapir's Tale
Singapore start-up A Tapir's Tale says there is a need for 'more sophisticated formulations' beyond organic products to address the underserved sensitive baby skin care market.
Founded in 2021, the firm develops a range of baby's skin care – from body wash, sunscreen to moisturizers.
Its founder, Charlene Ng, said that while there are aplenty organic products in the market, they may not necessarily be suitable for sensitive baby skin.
"There's been rise of eczema and baby acne conditions. We realized that a lot of their organic skincare for children tend to be quite heavy with the use of butters and oils. While they're naturally moisturizing, they may not be suitable for our humid climate. They tend to leave a layer on the skin which makes babies uncomfortable, and their skin conditions can worsen," ​she explained.
Incorporating premium women's skin care elements​
Compared to women's skin care, Ng claimed that there is an innovation gap when it comes to products for babies.
She added that mothers today are more savvy, well-read, and discerning of what they give to their children. As they are using premium skin care, they "do not want to compromise that same expectation for the child," ​she said.
Its products are manufactured in Japan, are Good Manufacturing Practice (GMP)-certified and approved by Japan's FDA - Pharmaceuticals and Medical Devices Agency (PMDA).
Ingredients include hydrolysed hyaluronic acid, soybean peptides, ceramides, squalane, and traditional Japanese herbs like cherry blossom leaves, Scutellaria Baicalensis, and Centella Asiatica.
"We teamed with a Japanese manufacturer, and our team of chemists are moms as well who care about their children's skin. We decided to manufacture in Japan because they have a very strict protocol when it comes to ingredients.​
"While Korea and America are very advanced in their use of ingredients, Japan plays it a bit safer, especially when it comes to infant's skin care. For example, for salicylic acid, the normal amount used in American skin care would be considered toxic poison in Japanese skin care. So, we prefer to go for a safer route, especially when you are dealing with children's skin."​
While it is certified to distribute in Japan, Ng reflected the challenge of distribution in country due to the high competition and the tendency for local customers to be loyal to domestic brands.
NPD-wise, it is looking to launch a baby oil product in June this year. Ng claimed the unique proposition is that it does not contain mineral oil – which most other commercial baby oil does – that leaves a layer on the skin unabsorbed.
The product is formulated with 14 botanical ingredients addressing dry skin concerns and to protect against external stressors like ultraviolent (UV) rays.
Distribution​
The brand said that 70% of its customers are parents – also making the bulk of those who return for purchase, while 30% are teenagers and adults who found conventional skin care "a bit too stimulating for them"​ and prefer a gentler option.
Ng aims to keep its products affordable (under SGD $40 / USD $30) for its customers, and she said that starting out on e-commerce enabled it to do so by keeping operational cost low.
It currently distributes online and offline via its website and Lazada in South East Asia and Australia; as well as with retailers specialising in mother and children's products such as Motherswork and Playhao in Singapore.
It also plans to launch worldwide shipping via Amazon and explore distributorships for offline distribution in South East Asia – with a particular focus on Vietnam and Thailand.
"The Thai beauty market is phenomenal. Consumers are smart and they really buy a lot of skin care. You'd want to go somewhere people like skin care, even if it's baby's skin care. Customers there want the same kind of standards for their children, so they'd want a bigger range. Also in Vietnam, there's a lot of demand for children's brand. Malaysia is kind of a given because we can easily ship there."​
Blog Post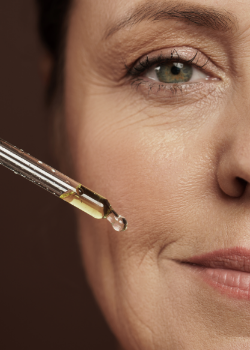 Seeing is believing: Supporting the skin microbiome
Delve into the power of the skin microbiome and the rise of probiotic and postbiotic cosmetics for healthier skin.

Read Now