Immuno beauty: Verdilab targets Asia expansion on the back of skin immunity awareness
A Swiss brand based on five decades of research on immunology and ribonucleic acid (RNA) is aiming to expand in Asia, where it hopes to gain ground among consumers that now have a heightened sense of the role skin plays in immunity.
Verdilab features ImmunatuRNA, a patent-pending natural complex that claims to boost the immunity of the skin. It was developed by founder and CEO Victoria Neymann, who based it on the immunology research of her father and grandfather.
"The scientific knowledge that we bring from immunology field, was built over 50 years. My grandfather was a pioneer in immunology and my father followed his footsteps. And through the years, he discovered some unique properties of RNA molecules,"​ Neymann told CosmeticsDesign-Asia.
The brand is available through its own website as well as retailers like John Bell & Croydon. It is now working to expand in Asia Pacific.
It has already inked distribution deals with companies in India and Thailand. It is also interested in markets such as Malaysia, Singapore, China, Hong Kong, Japan and Korea.
"We've had a lot of interest in the brand, and Asia is a place we definitely want to be,"​ said Arnaud De Volontat, Verdilab's business development director.
The company believes it is the right time as well, as COVID-19 has heightened awareness of the skin as a barrier and its importance of skin immunity.
"The skin is the largest organ in our body. We also know that the skin is part of the immune system and that is why it's very important to keep it in good and healthy condition," ​said Neymann.
Over the next 12 months, the company is aiming to open two to four touchpoints between Singapore and Hong Kong, where it can "showcase"​ the brand, said De Volontat.
RNA technology​
ImmunatuRNA is based on Neymann's father's breakthrough work of synthesising natural RNA from yeast, for which he was awarded a patent.
"Based on his discovery, I developed a technology that combines not only molecules of RNA but also in combination with other natural ingredients that work in synergy together to reinforce the natural immunity of the skin and increase all the vital functions of the skin."​
According to the band, this natural RNA reinforces the innate immunity of the skin. The natural yeast is only the first part of the complex, ImmunatuRNA also consists of marine exopolysaccharides and natural hyaluronic acid.
Verdilab sets sights on Asia
The company is aiming to build awareness of its brand among younger consumers in Asia, including millennials, Gen Zs and Gen Alphas.
"This is the consumer we should be looking at today. We're a science-backed brand that uses super natural ingredients and we want to address the concerns of the new consumers. They want good brands that are transparent and respect nature –  they are looking for brands that don't cheat. We have good formulas, with good price positioning. Our packaging is sustainable and fully recyclable, so we believe that in Asia, we are a brand that has a lot to say."​ said De Volontat.
Additionally, Verdilab products are specifically tested on sensitive skin, making it a good fit in Asia, where there is a high prevalence of sensitive skin.
"We formulate the products in a way that are not only effective but they're also safe, meaning they do not harm any type of skin, including sensitive skin. We have all the safety assessments that's why we can claim that these products are checked on people with sensitive skin so we can claim that they're suitable for very ultra-sensitive skin," ​said Neymann.
Blog Post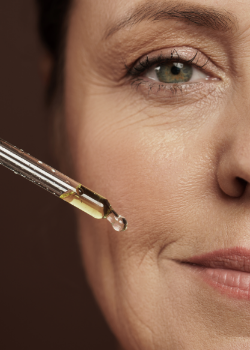 Seeing is believing: Supporting the skin microbiome
Delve into the power of the skin microbiome and the rise of probiotic and postbiotic cosmetics for healthier skin.

Read Now